With night markets and cultural festivals, environmental activities and workshops packed into March, you'll have a hard time finding an excuse to stay indoors! Luckily, with the hottest days of summer behind us, it's a wonderful time of year to get outside and enjoy the fresh Autumn air. Read on to see our picks of the month.
Wyndham Yacht Club Movie Night & BBQ
2 March
Support the Wyndham Yacht Club with a movie night and fundraising BBQ at Wyndham Harbour on Saturday 2 March.
Bring your friends along for a movie night under the stars. Admission is free, with American comedy film 'Captain Ron' (rated M) screening from 8:00pm. Proceeds from the BBQ will support the Wyndham Yacht Club.
The night includes fun boat-themed activities, including a knot demonstration and presentations by Wyndham Yacht Club and the Werribee South Coast Guard.
For more information contact wyndhamycsec@gmail.com
Clean up Australia Day
3 March
Come along and join local community groups and families in cleaning up our local neighbourhood for the annual Clean Up Australia Day on March 3.
The event is the largest mass clean up in Australia, with the equivalent of over 350,000 ute-loads of rubbish being removed from our parks and waterways since its inception in 1990.
Gaining the support of the United Nations Environment Programme (UNEP) in 1993, 'Clean Up the World' has taken the Australian-born initiative global, with over 30 million people getting involved in this worthy cause world-wide.
Gloves and bags will be provided on the day as well as a BBQ lunch to say thank you for all of your hard work in keeping our unique natural environment beautiful!
View the full list of events via the Green Living Series website, or visit Clean Up Australia Day Org for more information.
Tarneit Night Market
16 March
Enjoy an evening under the moonlight at the Tarneit Night Market! Support local businesses and enjoy delicious food, handmade crafts, beautiful music and so much more!
Bring your family along and browse some of the best local crafts, taste foods from all over the world and take in some relaxing free entertainment on the grounds of the Penrose Promenade Community Centre.
Tarneit Night Market will also include a Moonlight Cinema proudly presented by Wyndham Youth Services. Screening will commence at 8:30pm.
For more click here.
Discover Werribee Park
23 March
Join members from the Werribee River Association and Werribee Wagtails for a walk around the magnificent Werribee River Park. Learn about this natural habitat and discover native birds and wildlife. Bring along your camera and receive expert advice on wildlife photography.
Wear appropriate clothing and bring along a reusable water bottle, snacks and sunscreen. Be aware there are no facilities in the park, so bring anything you will need.
This event is hosted by the Werribee River Association and the Werribee Wagtails.
For further details click here.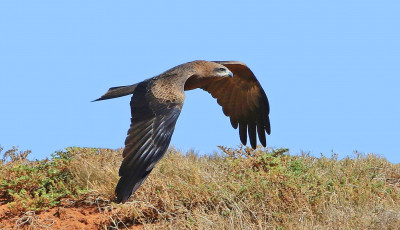 Wyndham Holi – Festival of Colours
23 March
The "Wyndham Holi" event is to spread the message of peace and harmony, with the vibrant colours of the celebratory festival presenting an exquisite picture of multicultural Australia.
Organised by the Victorian Cultural Association (VCA) Australia, the Wyndham Holi event is celebrating its 5th year, and 2019 will see the biggest event lineup to date. Bring your friends and family along to join in the excitement of Wyndham Holi, complete with a colour run, kids' rides, cultural activities and food and market stalls. There's also dancing, music and a DJ, so get ready to hit the dance floor!
More information on the event can be found via the VCA website.
Koala tours at the You Yangs
24 March
Koala Clancy Foundation, in partnership with Echidna Walkabout, will be conducting a guided tour to see the You Yangs koala population and learn about the challenges they face. You will also get the chance to help restore some of their dwindling habitat. You may also run into some kangaroos!
Please wear sturdy shoes, bring sunscreen and a bottle of water for this exciting adventure with one of our Australian icons! Places are limited and bookings are essential.
For bookings and more information click here.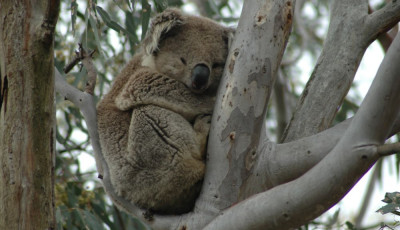 Fromage a Trois Cheese Festival
24 March
Fromage a Trois – where cheese lovers gather for a day of cheesy indulgence!
Set in the stunning surrounds of Werribee Park Mansion, Fromage a Trois Cheese Festival will take you from farm gate to picnic blanket, with the best in artisan cheese and local produce.
Meet the makers, sample their wares and pair delicious cheeses with handcrafted wine, beer, cider or spirits for a leisurely picnic out on the lawn.
Watch chefs and cheesemakers in action, enjoy the live music and indulge with your cheese-loving friends, old and new.
First Release tickets are now on sale for $37 plus booking fee. These early bird rates are limited – so get in quick to avoid disappointment!
Ticket price includes entry, entertainment, samples and festival glass to keep. Entry is free for children 14 and under, when entering with a full paying adult.
To book, click here.
Tai Chi for Seniors
Enjoy the health benefits of Tai Chi for the body, mind and soul!
Tai Chi enthusiasts of all levels, from beginner to advanced, are welcome to attend Tai Chi classes every Tuesday at the Jamieson Way Community Centre from 11:00am-12:00pm.
Join an experienced instructor every week for only $2 per session. A low impact exercise, the ancient meditative practise is holistically beneficial for overall health and wellbeing.
Great for all the adults and seniors in your life, the classes run until December, so you can make it a regular activity for maximum health benefits.
Email admin@jamiesonwaycc.org.au for more information.